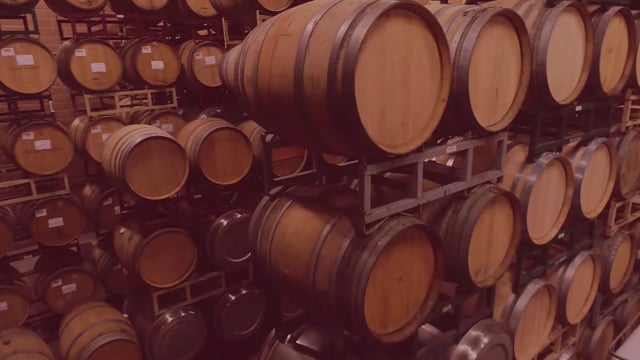 Kappa Kappa Gamma's wine club, The Fleur Club, features premium wines from the exclusive brand The Fleur Napa Valley. Join The Fleur Club and unlock the benefits.
Fall
Release
Introducing our Fall 2023 varietals and labels

The Six Trailblazers – Minnie Stewart – Connection
2019 Red Wine – Napa Valley

An enthusiastic debater, her nickname was "Minnie Minvera" for her knowledge of Greek mythology. Minnie was described as sunny, warm-hearted, and willing to do anything for a friend. She was fearless and an early advocate for women's rights. We selected Minnie as the first Founder in The Six Trailblazers series because she proposed the idea for Kappa Kappa Gamma and led our sisterhood as its first President.

We introduce you to The Six Trailblazers Minnie Stewart Connection. This 2019 Red Wine is an artful red blend created by winemaker Todd Heth. This wine exhibits dark blackberry, bing cherry and plum notes perfectly into layers of coffee and tobacco. The finish is dry with long lasting berry fruit. Silky but firm tannins, this wine is enjoyable now but has the ability to age well in the cellar.
$95 / Bottle

On the Heart
2020 Chardonnay – Russian River Valley

On the heart of each sister lies one key that binds us. The badge that reminds us of fraternity days. There's nothing quite like spotting a key or fleur-de-lis in passing to transform two strangers into sisters. You know the feeling. Our little golden key connects thousands of women across time and miles, always reminding us of our dear Kappa days.

We introduce you to On the Heart. This Chardonnay is a real gem. Hailing from the cool and foggy climate for the Russian River Valley in Sonoma County, this beautiful medium-bodied wine was grown slowly to build intense flavors over time. This wine was aged in French oak and displays a beautiful balance of fruit, oak and liveliness on the palate and exhibits lush mango and toasted almond. Balanced fruit with tarte acidity makes this wine a classic example of Premium Russian River Chardonnay.
$56 / Bottle
Summer
Release
Introducing our Summer 2023 varietal and label

Rah Rah for KKG
2021 Rosé – Napa Valley

For the girls who bring that RAH RAH spirit and still wear the blue and blue … We made this bottle just for you. You can quote us when we say there's not much that compares to this rosé on a hot summer day. Fresh. Crisp. Not too sweet. Perfect for life's rosiest moments. No matter how you RAH RAH, let it be for KKG!

We introduce you to Rah Rah for KKG, our 2021 Rosé of Cabernet Sauvignon. The watermelon and strawberry notes burst out of the glass. When served cool on a warm day, the juicy acidity of the 2021 Rosé makes for a very refreshing and versatile wine, perfect to share on any occasion. Look for the hidden imagery in the rose petals.
$36 / Bottle
Spring
Release
Introducing our Spring 2023 varietals and labels

Stewart House Reserve
2019 Cabernet Sauvignon – Napa Valley

You'll always belong in Kappa, you'll always feel the connection of our sisterhood, and now it's time to toast to The Stewart House. Located at 1015 E. Euclid Ave., this 1865 prairie-style Victorian house in Monmouth, Illinois, was the childhood home of Founder Mary "Minnie" Moore Stewart and became the birthplace of Kappa Kappa Gamma when the original charter was signed in the front parlor. Kappa's crown jewel is now owned by the Kappa Foundation, is listed on the National Register of Historic Places, and welcomes the public into Kappa's and women's history.

We introduce you to Stewart House Reserve. Our flagship Napa Valley Cabernet Sauvignon is a classic representation of the appellation's preeminent varietal. Notes of black cherry, blackberry and plum are complemented by hits of toasted oak, dried currant and baking spice. Fine-grained tannins and ample brightness on the palate give way to a polished mouthfeel and exceptionally long finish.
$95 / Bottle

Blue & Blue
2020 Pinot Noir – Santa Barbara County

I love your dark and your light blue sang a Kappa ever true. In Kappa songs and verses, our blues are described as the "hues of the sky and the sea." Kappa lore tells us Founder Hannah Jeannette "Jennie" Boyd, Monmouth, recommended the two shades of blue. The colors represent the trust and loyalty found in our sisterhood. For colors selected over 150 years ago, like fine wine, they have aged well. 

We introduce you to Blue & Blue. This pinot noir has aromas of cherries, raspberries, blackberries and brown sugar with notes of baking spices. On the palate, the wine opens with bright, fruit flavors of strawberries, leading to a round mouthfeel on the mid-palate and soft, velvety tannins on a long, elegant finish. Perfect for raising a toast to the blue and blue. 
$58 / Bottle

Stately
2020 Cuvée Blanc – Napa Valley

The stately iris was chosen as the Fraternity flower at the 1890 Convention in Bloomington, Illinois. It was selected "on account of the general dignity, stateliness and grace of the flower itself" and "because the two blues are combined in the one flower." There was no flower more appropriate to the Fraternity of Kappa Kappa Gamma. Artist Patricia "Pat" Bennett Brangle, Illinois Wesleyan, interpreted the two-toned iris in the watercolor painting featured on the bottle.

We introduce you to Stately. Aptly named for our stately iris, it's only fitting that the nose of this white blend is like a bouquet of flowers and jumps from the glass with ripe lemon, white peach and orange blossom followed by notes of toast and white pepper. On the tongue, lemon bursts forward with pineapple and other tropical fruit with undertones of vanilla. The finish is bright and zingy and mellows with vanilla and subtle spices in its length.
$44 / Bottle